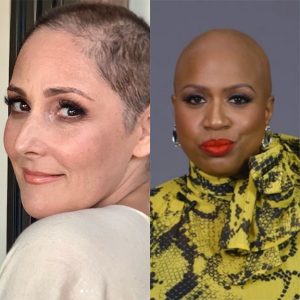 When we opened Medi Tresse almost five years ago, our goal was not just to offer great treatments to women experiencing hair loss, more than that, we wanted to help bring the conversation about female hair loss out in the open. Because our society has not been willing to have this conversation out in the open, many women experiencing hair loss never seek treatment, which causes them to feel like they have to suffer in silence and feel helpless about their situation. As a woman who has experienced hair loss, I know how deeply emotional the experience can be.  While we still have a ways to go with getting our society to truly have the discussion, recent stories from Ricki Lake and Congresswoman Ayanna Pressley give me hope that we are moving in the right direction.  For those that have not seen their stories, I would describe both of them as heartbreaking and courageous. As different as their stories are, they both struggled in silence before gathering the courage to speak openly about their hair loss journey.  I am in awe of their courage.
I have placed their Instagram post's in full below, because each of their stories is so personal and I think it is important to hear them in their own words.
However, before getting to their posts, I just want to leave you with one big take away.  It is 2020 and celebrities and public officials that are experiencing hair loss are still feeling that they need to suffer in silence.  You can see how hard it was for Lake and Congresswoman Pressley to share their stories.  I hope their stories can help show you that while hair loss is very emotional, you are NOT alone. If you are experiencing hair loss, schedule an appointment with a female hair loss specialist that can diagnose the cause of your hair loss and help guide you through your treatment options, while providing you with the emotional support you need.  There is no need to suffer in silence anymore.
Ricki Lake's Post
Congresswoman Ayanna Pressley's Post
Posted by Mary Wendel, MD